may we inform you about
a new and unique
online luxury platform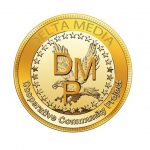 A platform with a new vision to become a hugh player in
the Luxury, Cryptocurrency, Exchange, Blockchain, ICO and Crowdfunding sector.
And to brand and promote luxury products and business, 
to the right person(s), at the right time, at the right place, with the right products and information.
A LUXURY PLATFORM
WITH A UNIQUE
ONLINE MARKETING STRATEGY,
SELLING & INFORMATION SYSTEM
The Delta Media Luxury Platform
has already been designed, built and is ready
to implicate, brand all our dreams, clients, products, concepts and projects all over the world.
THE LUXURY PLATFORM OFFERS 
A FUTURE ONLINE CRYPTO PAYING SYSTEMS AND ALSO


THE LUXURY PLATFORM IS READY TO CONQUER THE WORLD,
BY LEAVING A LEGACY.